Every Great Saga begins with humble steps! If you had said this to us in 1942, we might have given a hopeful smile and would have said 'God Willing'
Now in 2021, we say 'God has indeed willed and some!'
Our story began in 1942. OVJ started as a small fledgling under the able leadership of EKR.Balagurumoorthy.
Established as a 400 sq.ft showroom in West car street of Dindigul, we focused on bringing one of a kind jewellery designs from traditional karigars who excel in their craft. Our superior quality and customer-focused approach earned us a good name among the people in Dindigul and its surroundings.
In 1950, we started embossing our jewellery with our signature 'VJ' mark to indicate quality and purity of gold. This was a big hit among our customers.
In 1966, our beloved EKRB's son EKR.Thingaragupta became a part of our management and took us to the next level when it came to jewellery collections and customer satisfaction. 
In 1972, we started offering standardised 22K quality gold ornaments and had a large range of ready-made jewellery for instant purchase. 
In 1980, we were the first KDM jewellery showroom in Dindigul and we were also the first to
introduce electronic balance for reliability and credibility.
In 1993, EKB Thingaragupta's son B.T.Dinesh stepped in to lead the brand to excellence. He started automating the business process by introducing tagging, barcoding, and electronic billing. 
In 1997, OVJ was established as one of south India's largest showrooms, with a wonderful collection of traditional and contemporary designs. 
In 2000, EKR. Thingaragupta's younger son  B.T.Deeraj joined. In the same year, OVJ established itself as a BIS Hallmark Showroom in Dindigul. 
In 2005, we were the first to introduce platinum collections in Dindigul.
In 2016, B.T.Dinesh's son D.Nishanth came in with the zeal to excel. In the same year, OVJ's newest showroom was established at 20,000 sq.feet spread over 3 floors, at the most happening R.S Road. With 2 floors of underground parking, our showroom had about 50,000 exclusive antique and diamond jewellery designs for all casual and formal occasions. This wide range helped us earn the trust of a wide customer base panning generations and geographical locations. 
In 2020, with overwhelming support from our beloved customers, we started our third showroom at Oddanchatram. 
In August 2021, IVANAH, our exclusive silver jewellery showroom, was established in the vibrant city of Coimbatore.
Soon, Lakshan Deeraj is going to be an integral part of our team, to share the reins and lead us towards more wins
From 1942 to 2021, we have come a long way. But our commitment and passion keeps growing every day! We aim to serve and enrich our beloved customers for years to come.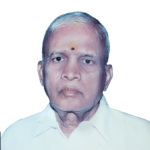 EKR Balagurumoorthy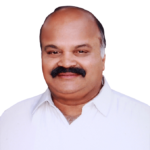 EKRB Thingaragupta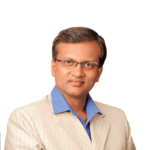 B.T.Dinesh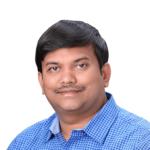 B.T.Deeraj
D.Nishanth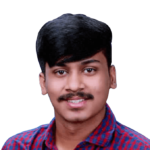 Lakshan Deeraj